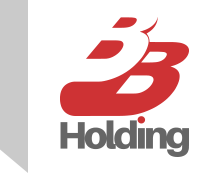 Adhering to our corporate values and vision, our success has meant that our portfolio has grown immensely by providing the highest quality transformation strategies possible.
Since day one – our energy, desire and enthusiasm influenced our journey of success. We are proud of what we have achieved whilst we are focusing on our development for the future of business transformation.
Our diversified solutions will enable BBHolding to spread its excellent practice and approach indefinitely and to bolster the very highest standards of excellence.
"The impossible cannot be where there is perseverance and faith. There is no impossible in life."
― His Highness Sheikh Mohammed Bin Rashid Al Maktoum, Flashes of Thought
CEO
Mohamed El Desouky